Chimney Sweep was founded in 2013 by owner Gary Yates of St Joseph, Missouri. What began as a small start-up steadily developed into the company it is today; and is continually adding a wide variety of chimney services to its clients. The standards of excellence are evidenced in part by the company's involvement in the greater chimney industry. Gary began by earning a Certified Chimney Sweep & Certified Dryer Exhaust Technician designation from the Chimney Safety Institute of America, as well as a Woodburning Specialist certification from the National Fireplace Institute. Chimney Sweep LLCalso holds active memberships with the National Chimney Sweep Guild & the Saint Joseph Chamber of Commerce; Chimney Sweep stands unrivaled. A fierce advocate of proper teaching and ongoing education, Chimney Sweep strives to stay current in industry schooling & instruction throughout the country each year. As we grow, our hopes are to build a strong organization of skilled & certified staff that are proud to service our communities & grow with us.
Our full time service technicians actively pursue industry certifications to help strengthen their industry knowledge & expertise. Additionally, we offer continual education and training to our staff each year to maintain the highest standards of safety & craftsmanship.
GARY YATES
Gary Yates is the CEO of Chimney Sweep LLC. He founded the company in 2013 with the hopes of being able to provide a better solution for those seeking out a local chimney service provider. This is done by continuous annual training in the field, networking & training with chimney service providers around the country and by providing a quality service for those in search of chimney services. Outside of business, Gary enjoys spending time with his wife Janna & 3 children Austin, Isabella & Zander.
JANNA YATES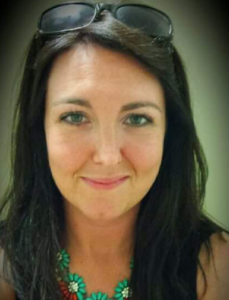 Janna Yates is the office coordinator for Chimney Sweep LLC. Along with holding a full time job, she helps ensure that backend tasks are complete & running smoothly for daily field operations. She is continually looking for new ways to strengthen and grow the business. Outside of her work, she enjoys spending time with her husband Gary & 3 children Austin, Isabella & Zander.
JUSTIN HILL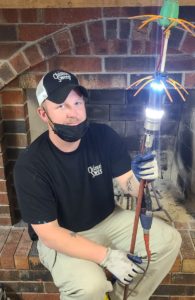 Justin Hill is the newest technician apprentice at Chimney Sweep LLC. He began with the company in April of 2021 and is enthusiastically acquiring experience in the chimney and dryer vent fields. Justin is a wonderful addition to the Chimney Sweep family, and will be working toward certification in 2022. In his free time, Justin enjoys fishing, hunting, watching the Chiefs and hanging out with his family.